Grasping Time: Drawing in the Here and Now


The exhibition comprises drawings produced during the live-drawing sessions organized weekly by Lisbon Drawing Club; as a retrospective on the hands, bodies, and minds that have passed through these meetings during 2022.

— project duration
25th - 27th November

— curators
Alexia Alexandropolous
Inês Nêves
Alina Shpakova
Dorottya Ács
Elžbieta Upė Rozanovaitė

— project location/logistic partners
Fabrica Braço de Prata (Lisbon)

— partner entities
Lisbon Drawing Club

Drawing, as a primary visual language, is essential for communication and expression and many times just as important as written and verbal skills. The need to understand the world through visual lenses seems more urgent than ever: images transcend the barriers of language and enhance communications in an increasingly fluid society, in a world that changes rapidly and where nothing remains the same.
Considering this rapid change to be inevitable, we proposed the theme Here And Now, which can contain multiple meanings. First, it creates urgency. It causes the act of stopping for a moment and understanding the present before it is too late. Secondly, it represents the literal action of the Lisbon Drawing Club: People being together in a space, focusing on the present, and drawing. This togetherness allows them to experience a very unique moment of creation, reflection, and representation.
The human body has been a central preoccupation of artists since the first known forms of human expression, gaining more relevance within the Drawing field since the Renaissance. But how can the body be drawn? The drawings in this exhibition are not accomplished only in an illustrative sense, there is not just interest in portraiture or in conveying accurate details, but the tension is to give emphasis to the subject of the life within.
The artists' inner desire is to register the human condition and to communicate it to the world, by creating a storytelling emotional effect. Through quiet contemplation, the viewers can see the body's different sensations and forms, as well as the images evocatively suggested by these works. While they may look small in scale, they open up a wide space to rethink the actual notion of the body and the human condition.
By collecting drawings from the Here and Now, this exhibition also grasped the mutation of time. Moments are ever-evolving, time continuously transforms the (now-past) present into a new (more-current) present. Each of the selected drawings testifies to the liveliness of both the drawer and those being drawn; for life means movement, action, and transformation. Therefore, this exhibition acts as an archive of moments in time, an archive of people and connections. Here and Now might seem difficult or uncertain, but it can also be a great time to live — unquestionably, a time worth grasping.
Texto curatorial: Alexia Alexandropoulou e Inês Nêves
Alexia Alexandropoulou
curator /
art producer
Alina Shpakova
visual artist


Inês Nêves (PT)
multidisciplinary artist

Photography: Nicole Sánchez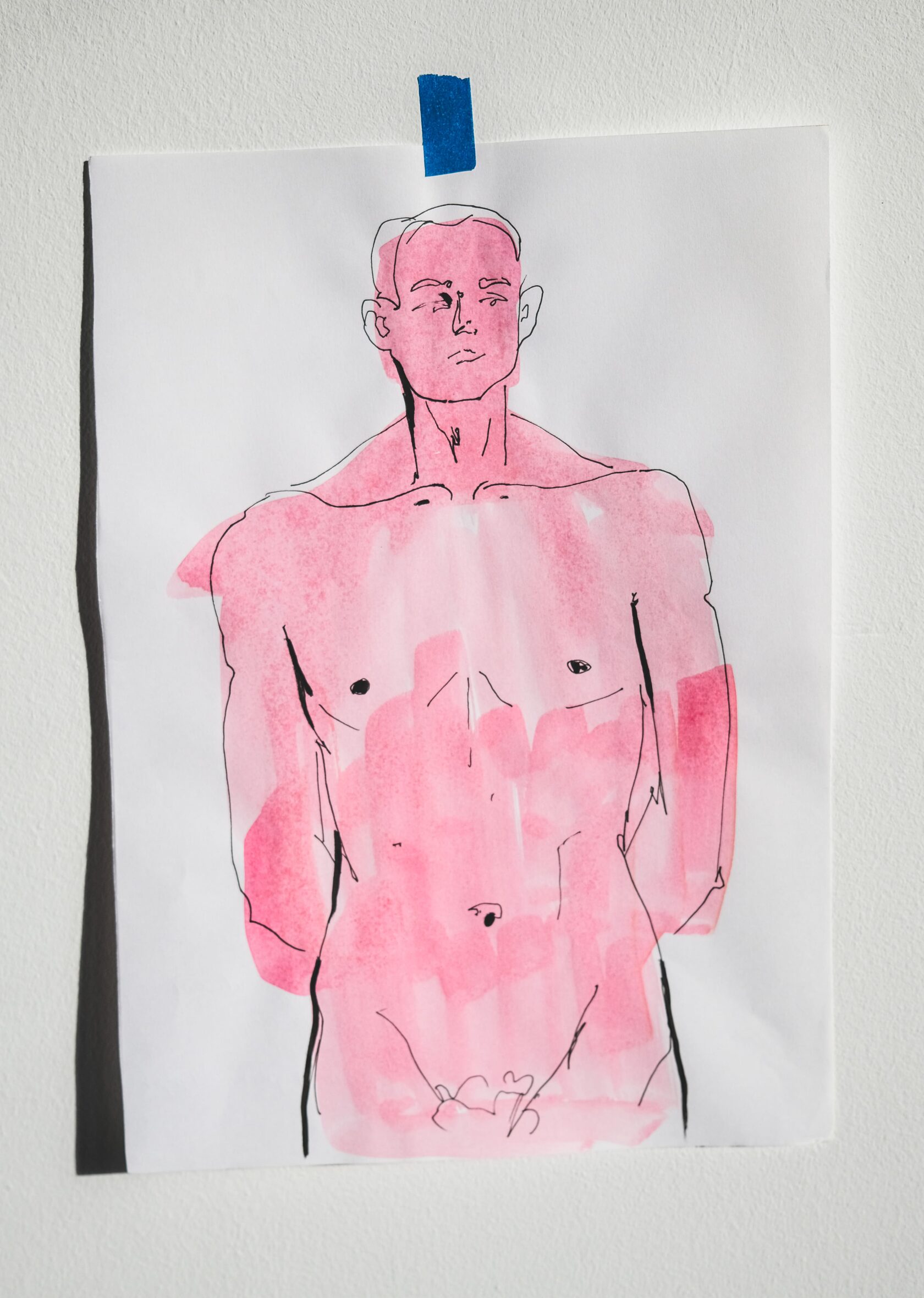 Photography: LDC Website