aRTISTAS aNÓNIMOS


aRTISTAS aNÓNIMOS is a community of people who share their experience, strength, and hope to resolve their common problems and help each other to continue making art in an inspired, healthy and sustained way. The only requirement for becoming a member is the wish to continue making art.

— project duration
2021 > ongoing

— project location/logistic partn
Gothe-Institut (Lisbon)
Espaço Q QuadraSoltas (Porto)

— communication and image partners
Inês Gil Silva (Sounds Like a Plan Photography)
Filipa Leite Rosa (Framers Studio)
Marco Teixeira (Tripé)
Gonçalo Nuno Souza (Souza Filmes)

— support
Cerveja Barona
Curious Monkey (Lisbon)
Bempostinha 22 (Lisbon)

The development of a career in the arts is one of the hardest challenges to structure and describe. Due to the characteristics of this professional field, the art worker becomes divided between two worlds and ways of thinking. On one hand, they develop work methods connected with a liberal, flexible profession with open answers, free creation, and innovation; on the other hand, they should fit their professional practice in a system with institutions, scholarships, job offers, and art markets. Thus, the art worker is simultaneously a researcher, educator, creator, businessperson, independent, and dependent employee.

Additionally, the events that occurred in 2020 and 2021 weakened even further the cultural sector. However, in parallel, associations, discussion groups, and new practices started to emerge, with the aim to answer the new-found difficulties. Artistic practice can be a lonely place. For that reason, once a month, we gather in a group for mutual support, focused in particular on the practice of visual arts.

— target group
Art workers: plastic artists (ceramics, drawing, sculpture, design, crafts, photography, video), educators, curators, or programmers, preferably located partially or fully in the city of Lisbon or Porto.

Nicole Sánchez
photographer, visual artist

LISBON / PORTO
Lígia Fernandes
visual artist
LISBON
Matilde Fernandes
student
PORTO
Sílvia Lézico
designer, visual artist


LISBON
Beatriz Silva
student
PORTO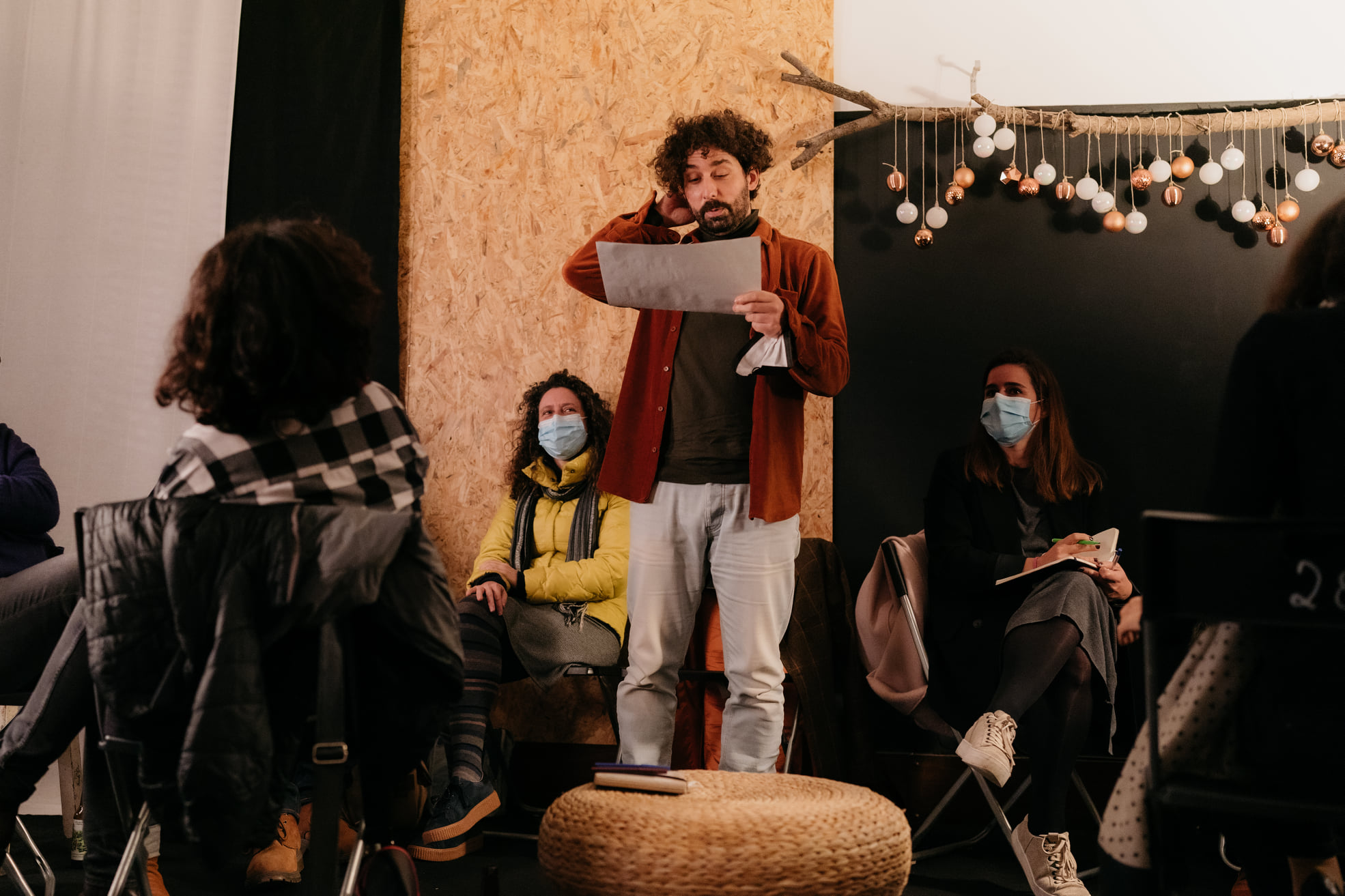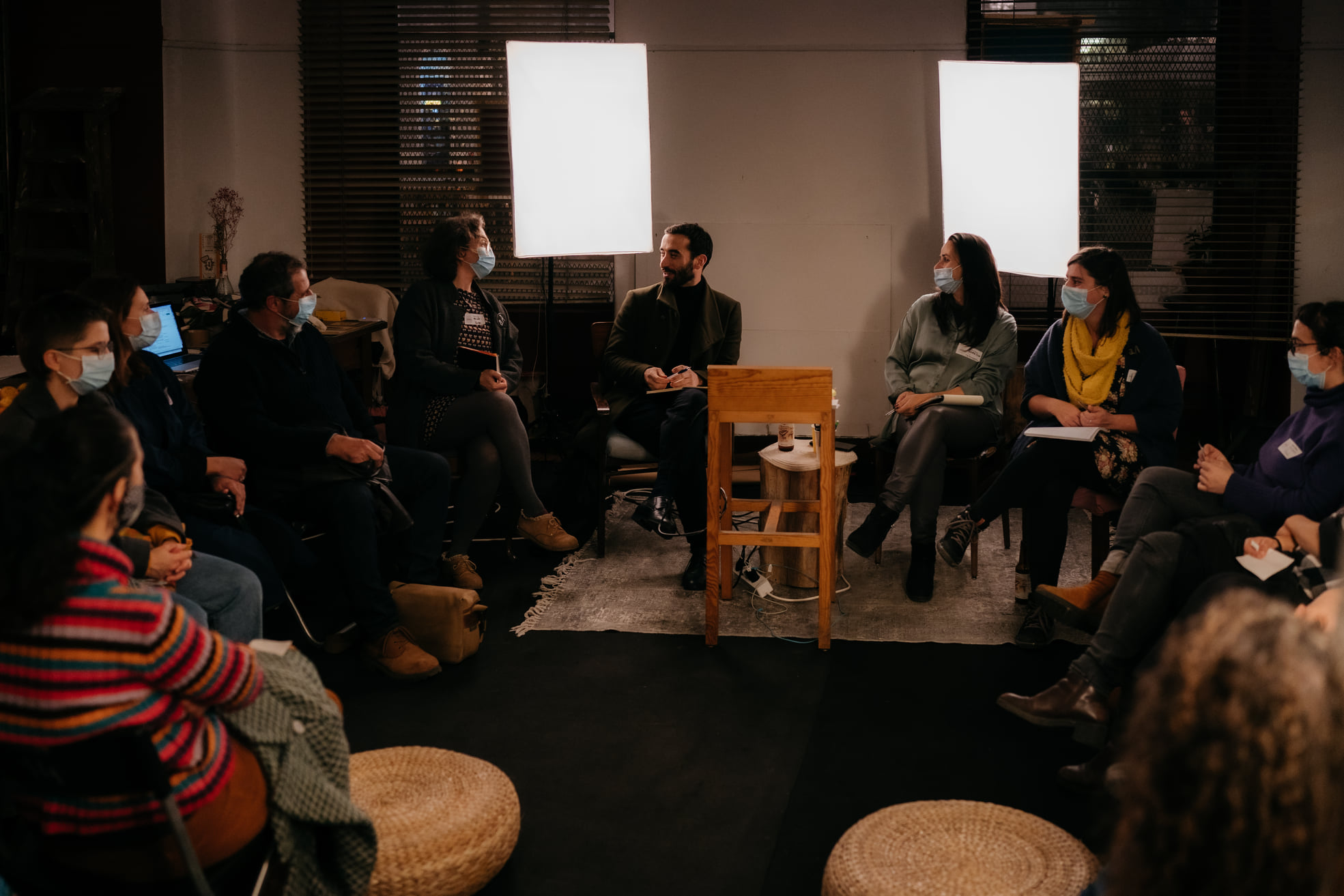 Photography: Filipa Leite Rosa (Framers Studio), and Espaço Q QuadraSoltas

Photography: Inês Gil Silva (Sounds Like a Plan Photography)

lisbon drawing club


Lisbon Drawing Club is a community of live model drawing lovers who meet regularly to draw and share a good time.

— project duration
2021 > ongoing

— project location/logistic partn
Safra
Galeria Monumental
LARGO Residências
Curious Monkey
Queer Art Lab/Trumps
Goethe-Institut
Hospital Psiquiátrico de Lisboa
NOVA - school of business economics
Hindu Temple
Ávila Spaces
Safra
Oriq
Dual
Atilier Artéria
Útero
Praça
Casa Regional Castro de Aire
MUSEX
Centro de Dia Nossa Sª dos Anjos
PLA'arte artists studios
Palácio Baldaya





— communication and image partners
Nicole Sánchez - NIMAGENS

— support
VIARCO
Based on the principles of Community, Inclusion, Practice and Fun, we organize weekly meetings in different cultural/social places in Lisbon since May 2021. We believe that drawing together is a great way to get to know each other better and also to get to know ourselves. Drawing can be a vehicle for emancipation, belonging and awareness.

Lisbon Drawing Club is interested in working with a diversity of models that reflect the richness of our social heritage and stimulate a practice of empathy, working with a plurality of bodies, gestures and identities represented by professional models, artists, folk groups, migrants, seniors, inhabitants of different neighborhoods, etc. Once a month, sessions are dedicated to trans and non-binary models in cooperation with Queer Art Lab. Drawing classes (Masterclasses) with guest artists are also organized on a monthly basis.





— target group
Lisbon Drawing Club has collaborated with more than 25 cultural and social places , such as SAFRA, Galeria Monumental, Curious Monkey, Queer Art Lab/Trumps, Casa de Castro Daire, Musex, P.R.A.Ç.A, Goethe-Institut, Dual, Lisbon's Psychiatric Hospital, Day Care Centre of N. Sra dos Anjos, AMRT Transcultural, Dual Lisboa, Viarco, Quinta das Relvas, among others.




Marianne Maina
(FR)


Nicole Sánchez
(PT)


Lígia Fernandes
(PT)


Susanne Malorny
(DE)
Rita Dias

(PT)


Rita Bourbon

(PT)


Ricardo Pinto
(PT)


Neide

(PT)


Joana Leal

(PT)
Fotografia: Nicole Sánchez